This workshop uses a systematic approach to understanding the intangible data infrastructure (data, models, analytics and data flows) required to support Smart Buildings.
In a highly interactive environment, the facilitator explains how to 'work downward' from agreed goals to the data elements required to support those goals. This new approach is a first step toward planning a data strategy in advance of the demand in exactly the same way that planners should design and plan Smart Buildings operation and management.
The approach helps us understand the foundational role of key data intangible infrastructure in meeting key goals, and tackling related issues such as privacy, performance, special analytics and environmental suitability.
This workshop is suitable for designers, architects, constructors, building owners, building managers and investors.
This session will include:
• Identifying your goal and highlighting the data needed to achieve it
• Recognising and prioritising future-proofed data infrastructure elements versus those that are technology-dependent
• Understanding the pivotal role of data and information to support Smart Buidlings
• Going beyond the physical infrastructure into standards, IoT, and open data strategies
Moderator: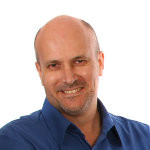 Neil Temperley
Consultant